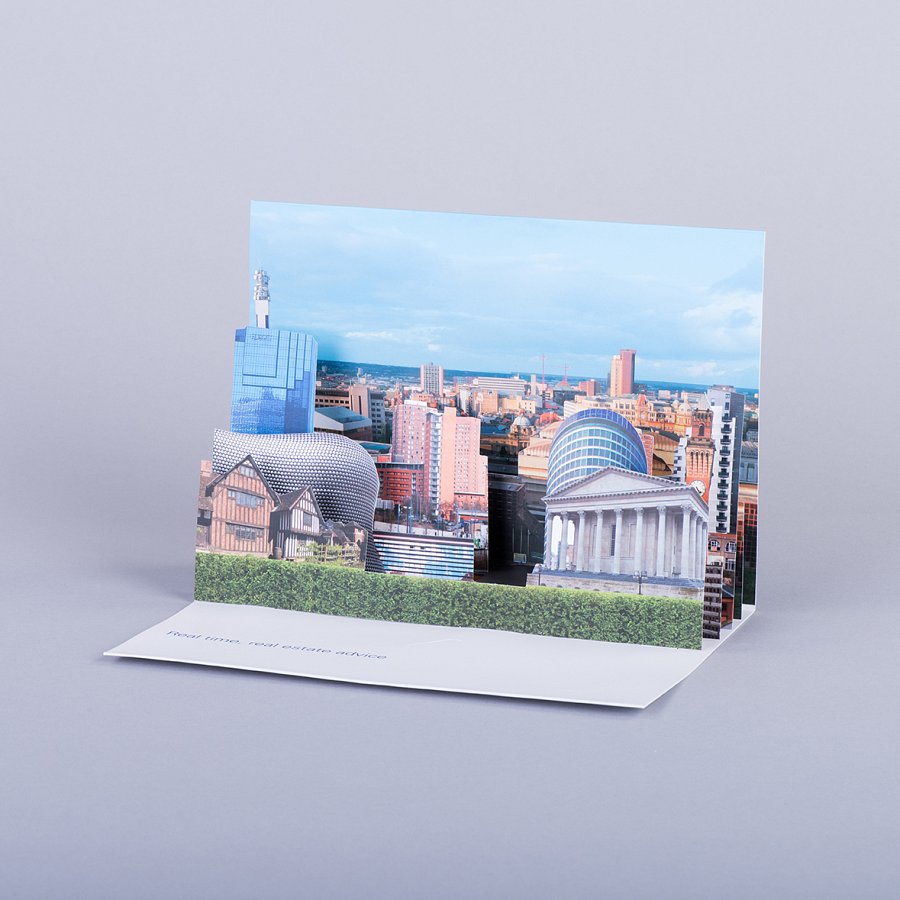 Pop Up Cards
All our pop up card direct mail ideas are bespoke to your design. A pop up card mailer gives you the opportunity to make a mailer that is unique and memorable. The design can be simple, based on a mechanism in our pop up card range or it can be completely elaborate. Folding flat, it is cost effective to mail out and can be made to a bespoke size to suit your requirements. Add lazer cutting to make the design more intricate.
Make an enquiry
Material:
Produced on various materials including coloured material if required.
Production:
Manufactured to your bespoke size, most common size is A5. Digitally printed and personalised or litho printed. Die-cut and assembled.
Features / Benefits:
Some designs can fit into letter mailing category. We have a wide range of existing products but will happily produce a bespoke direct mail piece to your design and size specifications. Manufactured in the UK, no minimum order quantity or order value. Mailing services are available.