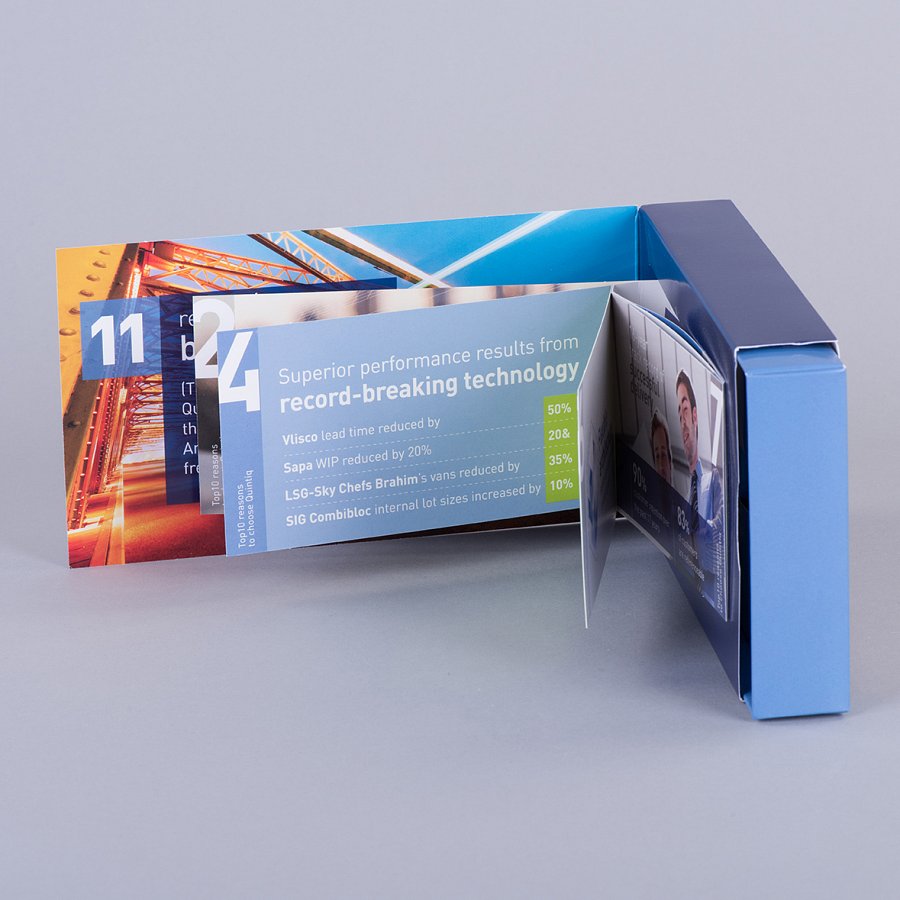 Flicker Book Box
Bring the fun back into your direct mail with the flicker book box. This mailer is part of a small box and could be used as a giveaway at a conference or exhibition. The flicker book communicates 5 pages of information in a very interactive way. The flicker books work best with absorbing graphics, they can tell a story or simply convey a product range. Also known as the flip flap book or waterfall mailer.
Examples Ideas/uses : This mailer is designed to captivate your audience and is very popular across a wide range of subjects as it is so versatile.
Watch a video
Make an enquiry
Production Processes:
Finishes – Litho printing, foil blocking, lamination, embossing, uv varnish.
Dimensions (flat size, finished size):
Dimensions – 195 × 110 × 30mm, aperture size 105 × 65mm – bespoke sizes available.
Other Information:
We have a wide range of existing products but will happily produce a bespoke direct mail piece to your design and size specifications. Manufactured in the UK, no minimum order quantity or order value. Mailing services are available