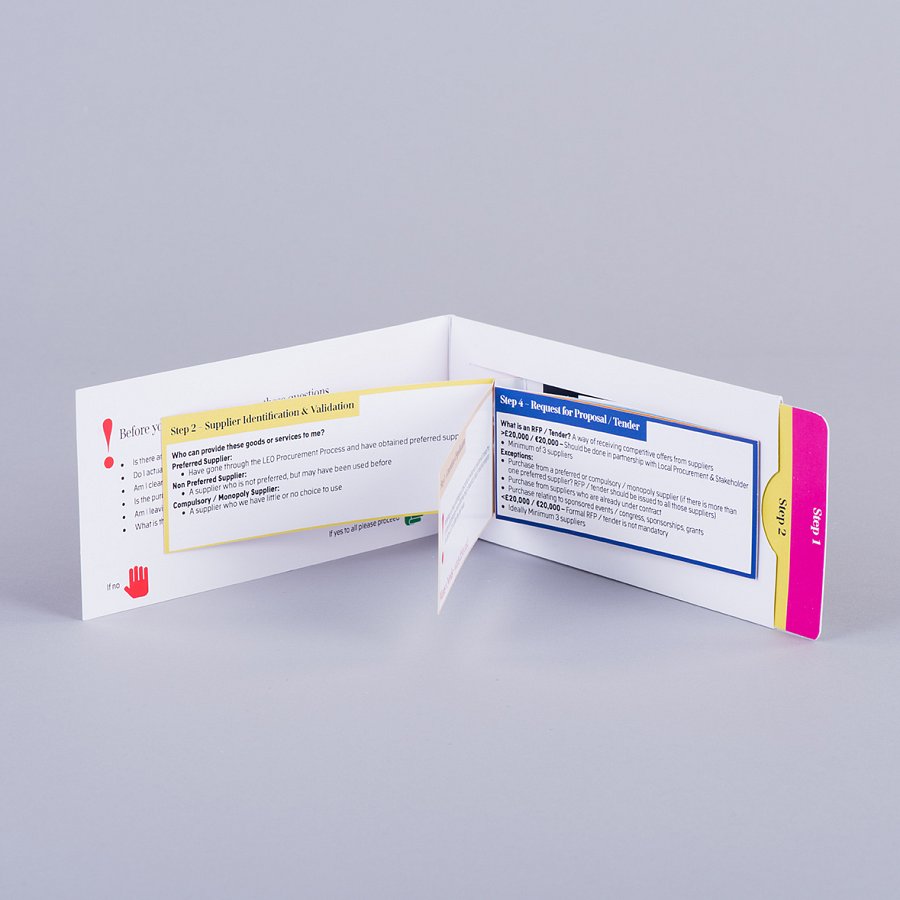 Flicker Book
The flicker book is a fun marketing piece that is ideal for communicating product features and benefits in an interactive way. Simply pull the thumb tab to flick over up to 5 cards, revealing different images and information on each page. Unlike traditional flat booklets, the flicker book encourages interaction with the marketing message and the potential to share the mailer with others. Also known as the flip flap book or waterfall mailer.
Examples Ideas/uses : Ideal for communicating technical product features in a fun way, conveying change over time/ history, or demonstrating a product range.
Watch a video
Make an enquiry
Production Processes:
Finishes – Digital or Litho printing, foil blocking, lamination, embossing, uv varnish
Outer – Usually sent out in a paper envelope
Dimensions (flat size, finished size):
DL, 210mm square. Custom sizes are available
Other Information:
We have a wide range of existing products but will happily produce a bespoke direct mail piece to your design and size specifications. Manufactured in the UK, no minimum order quantity or order value. Mailing services are available.