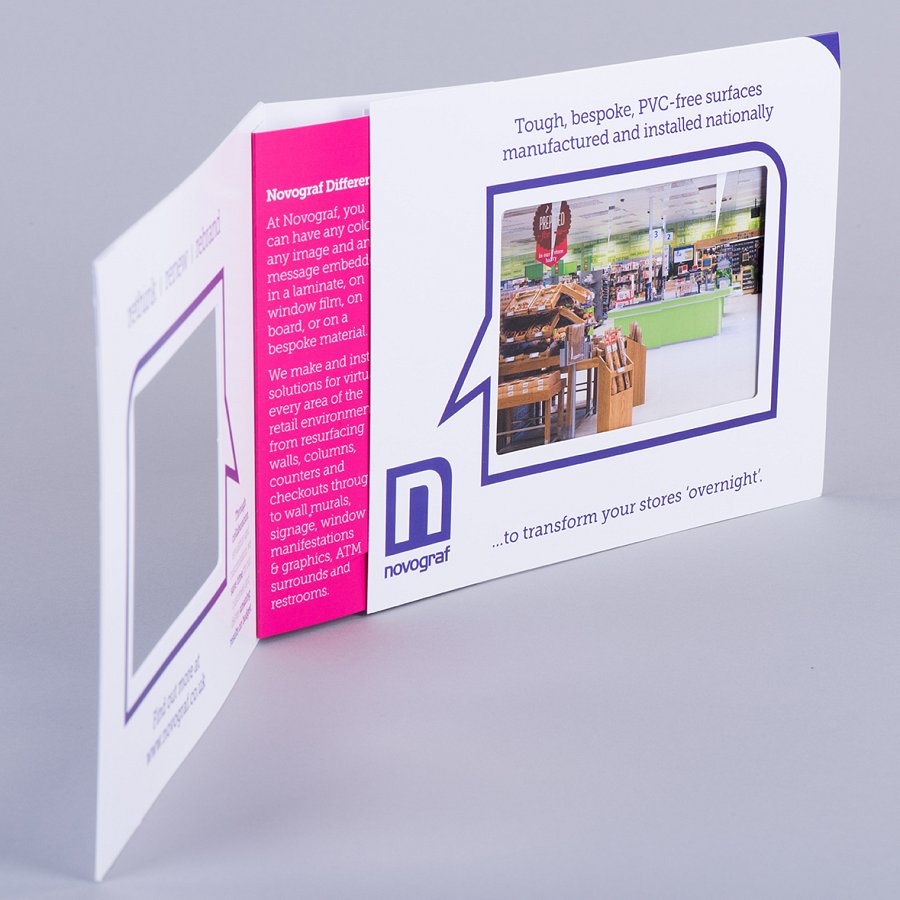 Simple Auto Dissolver
This direct mail idea reveals a message when the cover is opened. This picture chanding direct mail piece is fantastic for showing before and after messages, or delivering a message in two steps. It mails out flat and as the mailer is opened a cardboard engineered mechanism inside pulls the vertical cards to reveal a new message. This promotional idea is designed to be played with, shared and kept. The simple auto dissolver is designed to be easy to manufacture, with vertical panels, thus keeping costs down for you. There is lots of room for graphics on the front and back as well as the change panel.
Example ideas/uses : Very popular mailer, great for rebrands, moving offices mailers, showing before and after or just delivering your message in a fun and interactive way.
Watch a video
Make an enquiry
Production Processes:
Finishes – Litho printing, foil blocking, lamination, embossing, uv varnish
Outer – Usually sent out in a paper envelope
Dimensions (flat size, finished size):
A5, also available in other standard sizes and bespoke sizes.
Other Information:
We have a wide range of existing products but will happily produce a bespoke direct mail piece to your design and size specifications. Manufactured in the UK, no minimum order quantity or order value. Mailing services are available