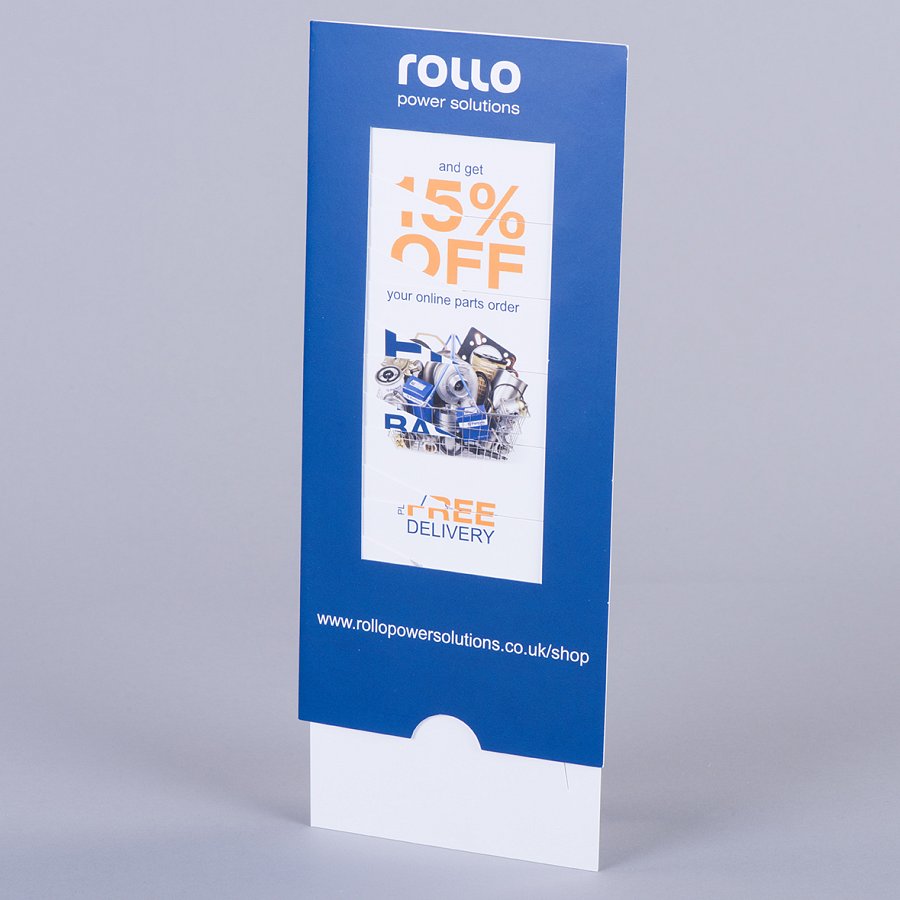 Small Manual Dissolvers
This is a handy small manual dissolver. The message is revealed by pulling the tab on one side. The slats move to change the image and the message. Made of card, this dissolver could be a direct mailer or handed out at an exhibition as a promotional item. Some graphic designers think manual dissolvers are the best promotional mailers, as they are so interactive and shareable.
Example ideas/uses: The dissolvers are great for before and after messages.
Watch a video
Make an enquiry
Production Processes:
Finishes – Digital or Litho printing, foil blocking, lamination, embossing, uv varnish
Outer – Usually sent out in a paper envelope
Dimensions (flat size, finished size):
This sample is 60 × 80mm
Available in a wide range of stock sizes, bespoke sizes available
Other Information:
We have a wide range of existing products but will happily produce a bespoke direct mail piece to your design and size specifications. Manufactured in the UK, no minimum order quantity or order value. Mailing services are available