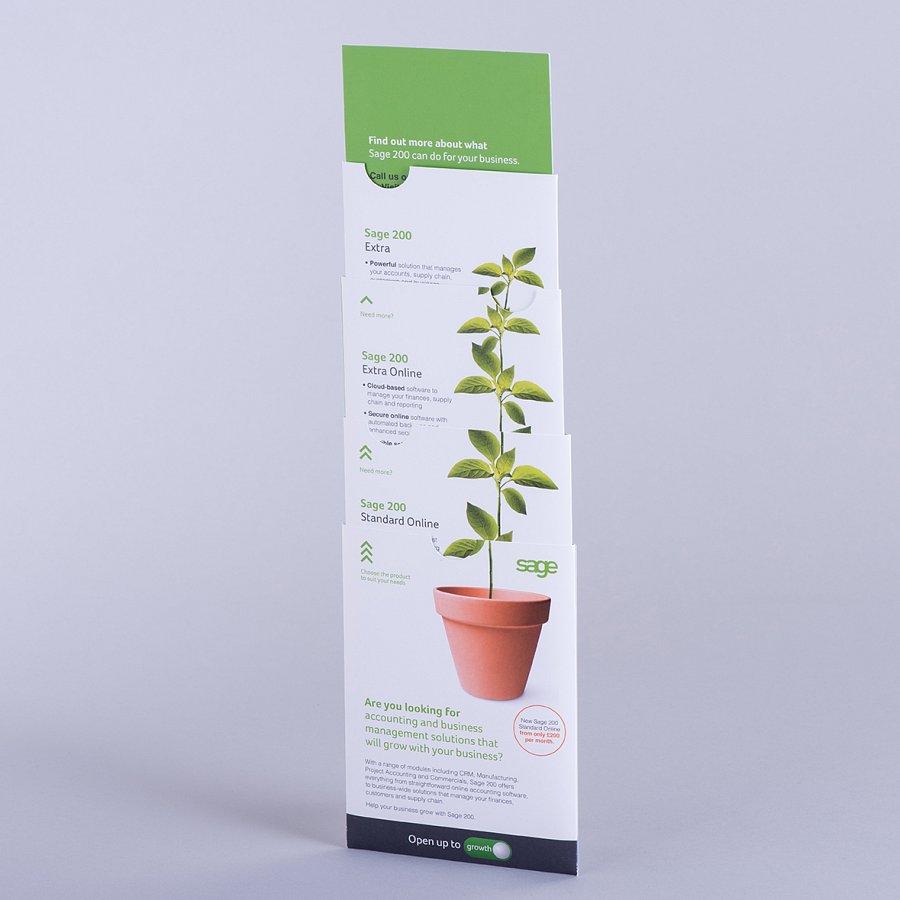 Small Telescopic Extender
The small telescopic mailer is sent out as a bespoke mailer, panels pull out extending to reveal more information about your products and services. This memorable mailer can have 3-5 sections with printed imagery and branding. Sent out in a paper or board envelope, is sure to grab attention and stand out in the post tray. This mailer can be used to playfully deliver a message in sections or just to show extra product information that can be interacted with.
Examples Ideas/uses : A keen favourite with corporate brands, this product has universal appeal and can be produced in bespoke sizes.
Watch a video
Make an enquiry
Production Processes:
Finishes – Digital or Litho printing, personalisation, foil blocking, lamination, embossing, uv varnish
Outer – Usually sent out in a paper envelope
Dimensions (flat size, finished size):
A6. Other custom sizes and bespoke sizes are available.
Other Information:
We have a wide range of existing products but will happily produce a bespoke direct mail piece to your design and size specifications. Manufactured in the UK, no minimum order quantity or order value. Mailing services are available