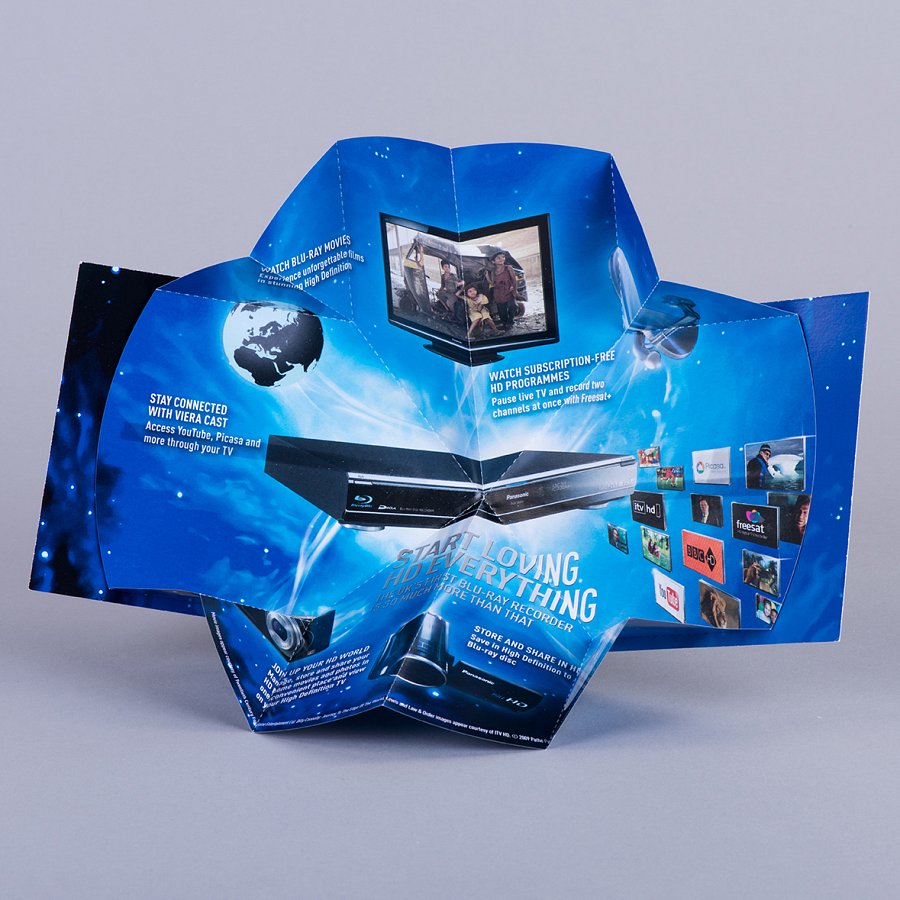 Shaped Exploding Map
Why not give your exploding map mailer an unusual shape, turn a regular pocket folding map into something even more inventive, bursting open with a curved shaped map or star shape. Our in-house cardboard engineer can talk through your ideas and can produce a bespoke cutter, providing you something intriguing and different.
Examples Ideas/uses : Fantastic for events and tourist destinations, or to display product information in a handy booklet.
Make an enquiry
Production Processes:
Finishes – Digital or Litho printing, foil blocking, lamination, embossing, uv varnish
Outer – Usually sent out in a paper envelope
Dimensions (flat size, finished size):
A6, A5. Custom sizes available
Other Information:
We have a wide range of existing products but will happily produce a bespoke direct mail piece to your design and size specifications. Manufactured in the UK, no minimum order quantity or order value. Mailing services are available