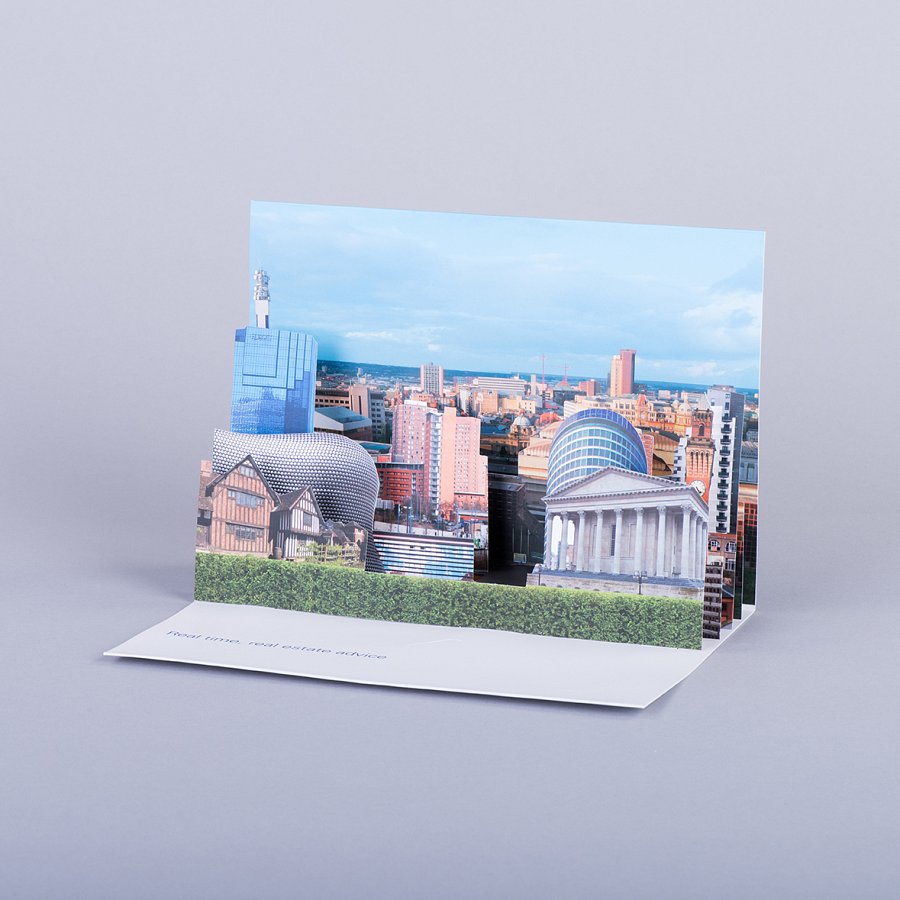 Multi Layer Pop Up Card
This pop up card mailer offers a multi layer effect, adding extra depth to the scene of your design. This promotional mailer is sent out flat and pops up into a design with added depth. The design could be anything from a magical Christmas setting, to a clean architectural street design. This mailer will add extra depth to the design of your promotional pop up.
Example ideas/uses: Could be used for a wide range of designs, a popular choice for a pop up mailer.
Watch a video
Make an enquiry
Production Processes:
Finishes – Digital or Litho printing, foil blocking, lamination, embossing, uv varnish
Outer – Usually sent out in a paper envelope
Multiple layers available if required
Dimensions (flat size, finished size):
A6, A5, DL, A4, Bespoke
Other Information:
We have a wide range of existing products but will happily produce a bespoke direct mail piece to your design and size specifications. Manufactured in the UK, no minimum order quantity or order value. Mailing services are available