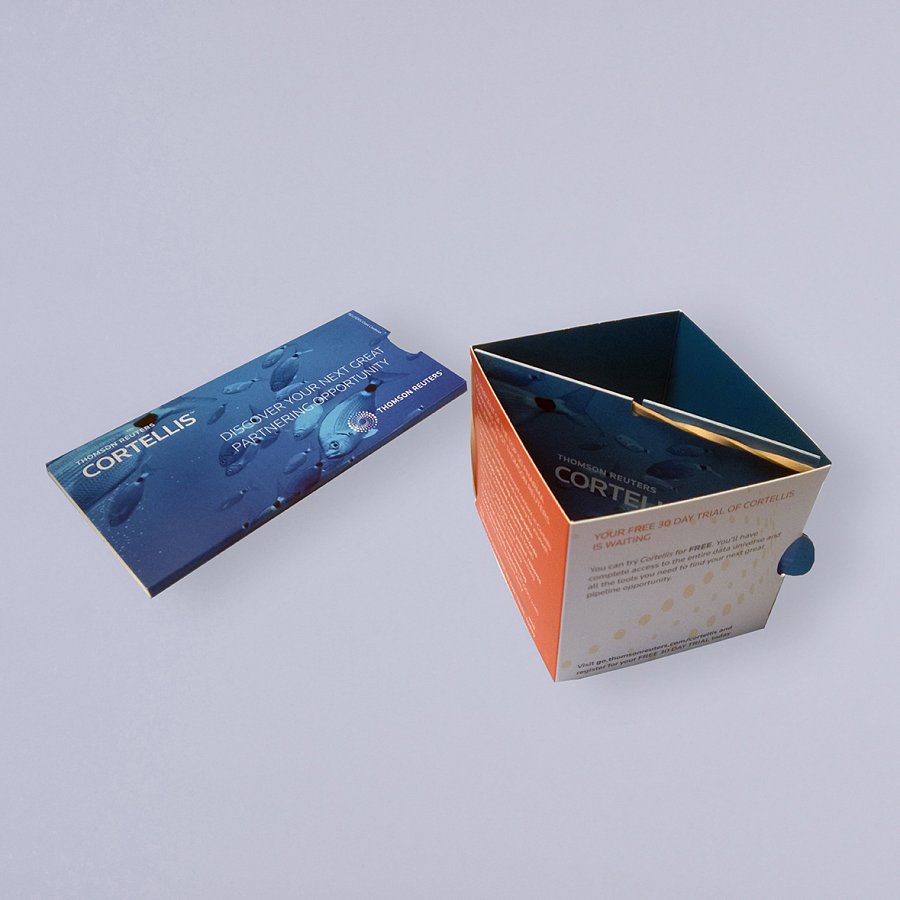 Open Sided Cube In Sleeve
The opened sided cube in a sleeve has 4 sides and pops up as soon as it's opened on arrival. Fantastic for drawing attention to a product or service promotion and designed to amuse your target and get noticed. This pop up mailer is a tried and tested format, that will stand out in the mail. The pop up cube can be printed litho or digital depending on quantity needed. This direct mail is an effective, well remembered design that's great for drawing attention to product, event or service.
Example ideas/uses : This pop up cube design is popular across a very wide range of markets and a great warm up before a telemarketing campaign.
Watch a video
Make an enquiry
Production Processes:
Print on pop up cube and envelope or wallet, Print on reverse if required
Finishes – Litho printing, foil blocking, lamination, embossing, uv varnish
Dimensions (flat size, finished size):
80mm open sided cube
Custom sizes available
Other Information:
We have a wide range of existing products but will happily produce a bespoke direct mail piece to your design and size specifications. Manufactured in the UK, no minimum order quantity or order value. Mailing services are available