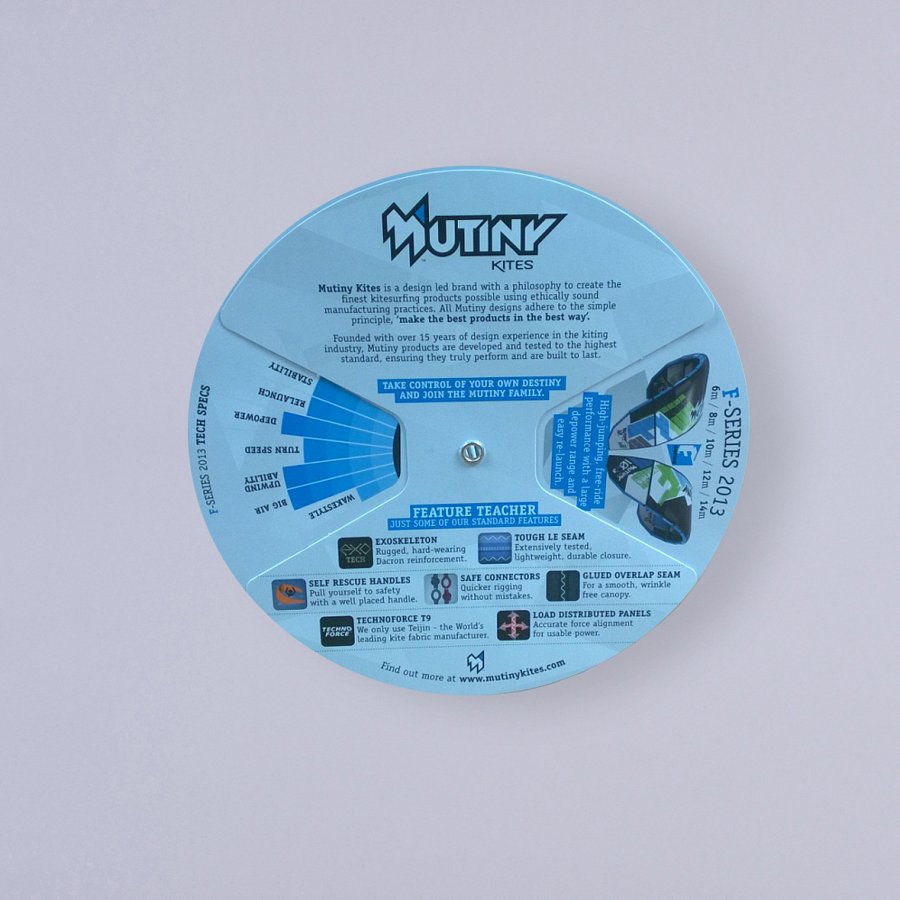 Three Part Disc Calculator
The three part disc calculator has an extra disc to allow for more technical information to be demonstrated, revealing information through holes as the disc spins. Any subject can be conveyed from the very technical or medical to how to make a cocktail or calculating your golf handicap.. This mailer is truly interactive and designed to be kept.
Examples Ideas/uses : Kids learning tool, government or medical information, technical specification, saving calculator.
Watch a video
Make an enquiry
Production Processes:
Finishes – Digital or Litho printing, foil blocking, lamination, embossing, uv varnish
Outer – Usually sent out in a paper envelope
Dimensions (flat size, finished size):
Custom sizes available
Other Information:
We have a wide range of existing products but will happily produce a bespoke direct mail piece to your design and size specifications. Manufactured in the UK, no minimum order quantity or order value. Mailing services are available