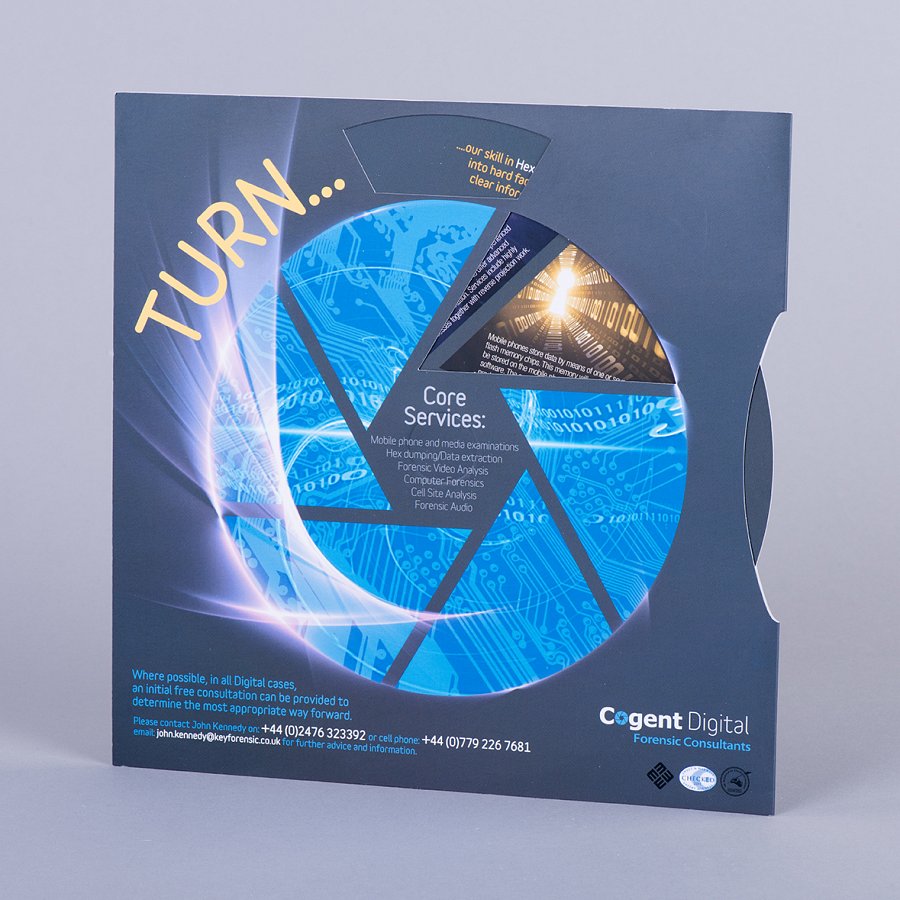 Disc Calculator/Ready Reckoner
A disc calculator is a popular promotional product. Two or three discs together that move round, a hole on the top level disc is moved along to reveal information underneath. The disc calculator is often chosen to communicate medical or pharmaceutical information or subjects of a technical nature. The disc calculator can be made to a bespoke size, depending on your requirements for your marketing promotion.
Watch a video
Make an enquiry
Material:
Typically 300gsm silk
Production:
Finishes – Digital or Litho printing, foil blocking, lamination, embossing, uv varnish.
No standard size. Available as double or triple disc or single disc within a 4pp outer.
Usually sent out in a paper envelope.
Features / Benefits:
Manufactured in the UK, no minimum order quantity or order value. Mailing services are available.