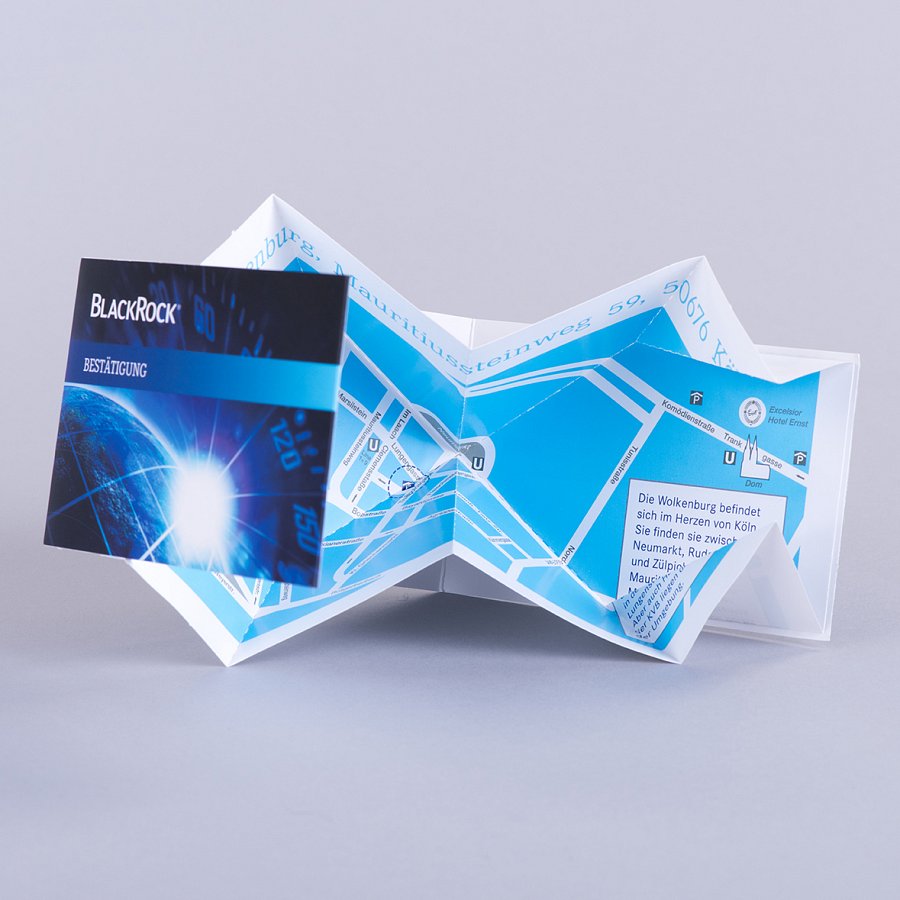 Exploding Map Business Card Size
The exploding map in business card size, also known as fold out map or pocket folding map is an excellent promotional idea. Often used as an event or tourist destination giveaway, with a map and other useful information. With so much space to put marketing messages, this mailer is also perfect for displaying lots of product information and could be handed out at retail or at a trade show or showroom. Available with a quick turnaround in large volumes printed litho or in a small run printed digitally.
Examples Ideas/uses : Excellent pocket map for tourist destinations, events, festivals, trade shows etc. This bursting promotional item is also often used as a pocket sized reference to a range of products or just to communicate a message in a fun way.
Make an enquiry
Production Processes:
Finishes – Digital or Litho printing, foil blocking, lamination, embossing, uv varnish
Outer – Usually sent out in a paper envelope
Dimensions (flat size, finished size):
55 × 85mm
Other standard sizes – A6,6pp A6,8pp A6,A5,6pp A5
Bespoke sizes available
Other Information:
We have a wide range of existing products but will happily produce a bespoke direct mail piece to your design and size specifications. Manufactured in the UK, no minimum order quantity or order value. Mailing services are available