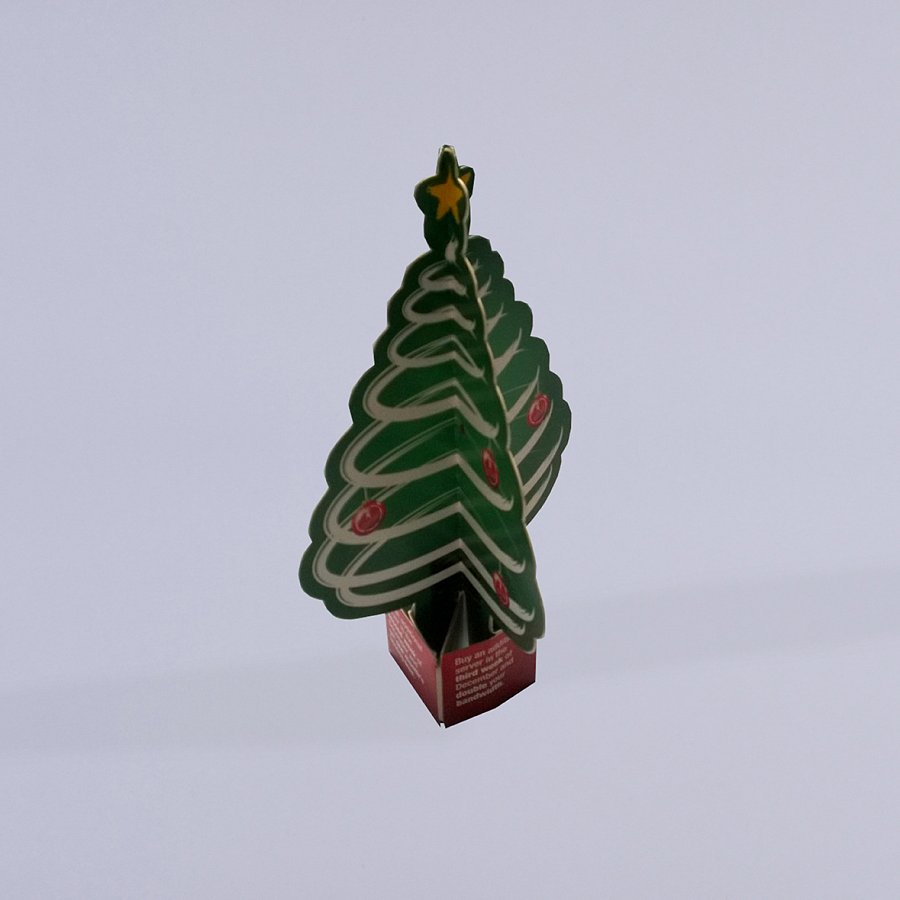 Open Pop Up Tree With Board Envelope
The open pop up tree with board envelope has lots of space for branding and design on the tree, but also on the envelope. This 3 dimensional Christmas card pops up when it arrives and stands on your targets desk during the festive period. This seasonal promotion can be made from coloured card, special materials, printed or unprinted with a tag option showing your branding. The card can also be foiled or embossed with branding or decoration.
Example ideas/uses : This traditional festive shape can also be made with a bespoke size or shape.
Watch a video
Make an enquiry
Production Processes:
Print on pop up tree and envelope or wallet, Print on reverse if required
Finishes – Litho printing, foil blocking, lamination, embossing, uv varnish
Dimensions (flat size, finished size):
Other Information:
We have a wide range of existing products but will happily produce a bespoke direct mail piece to your design and size specifications. Manufactured in the UK, no minimum order quantity or order value. Mailing services are available.