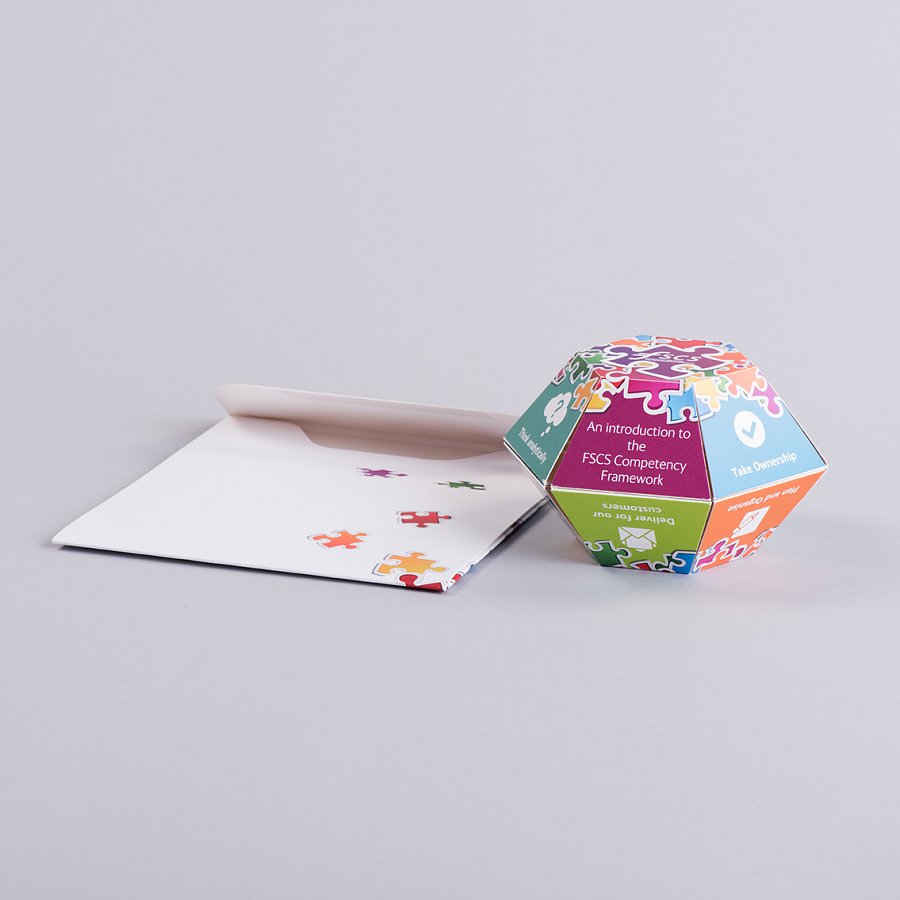 Pop Up Ball In Glued Wallet
Looking for an intersting direct mail piece , why not produce a pop up ball, this is an ideal pop up mailer for getting attention. The pop up ball has lots of printable surfaces to communicate your branded message. This fun direct mail idea is bound to be shared with others on receipt and makes a fantastic pen pot. The 3 dimensional hexagonal pop up ball mailer is a very tactile product; the recipient will just keep on playing with it.
Example ideas/ uses : Can be used as . pen pot or a desk calendar with 14 printable surfaces, 12 around the middle, thus making it useful whilst still communicating your branded messages.
Watch a video
Make an enquiry
Production Processes:
Print on pop up ball and envelope.
Finishes – Litho printing, foil blocking, lamination, embossing, uv varnish
Available with – money slot or pen holes
Other mailing outers available
Dimensions (flat size, finished size):
Finished Size:
Ball: 112 × 130 × 78mm
flat size 153×164×6mm
Glued Wallet: 158 × 167 × 8mm approx
Other Information:
We have a wide range of existing products but will happily produce a bespoke direct mail piece to your design and size specifications. Manufactured in the UK, no minimum order quantity or order value. Mailing services are available.