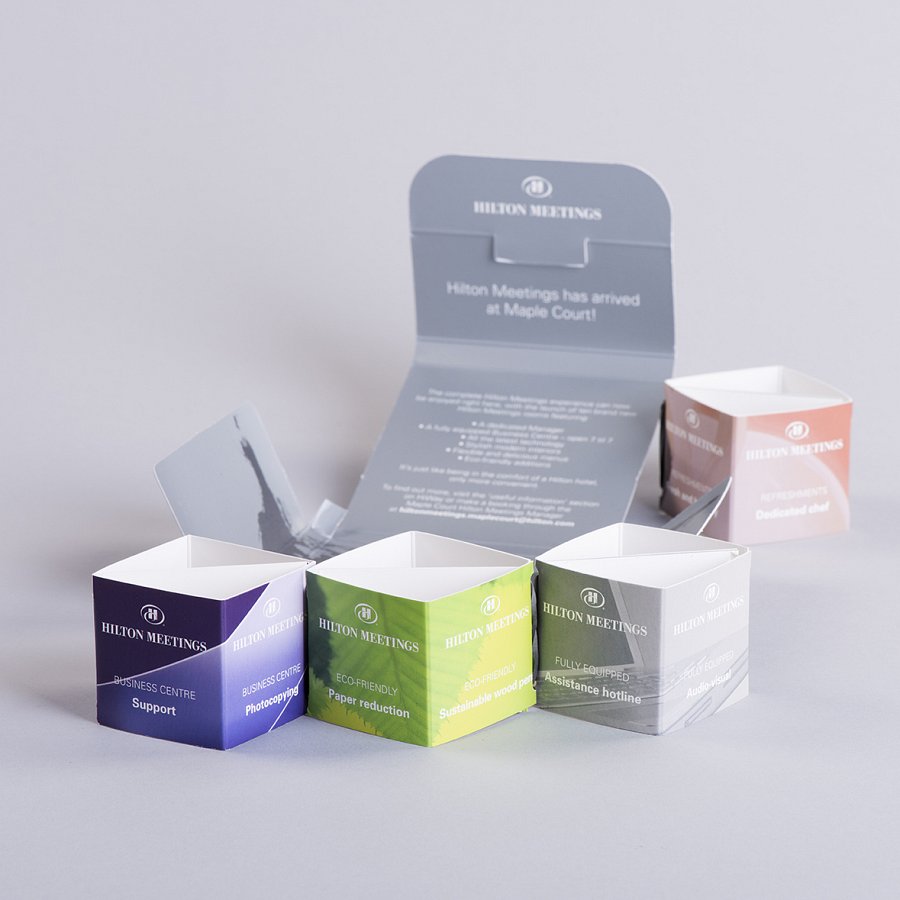 Poppers In Unglued Wallet
Poppers are four open sided pop up cubes that are sent out in an unglued wallet. The advantage of an open sided pop up cube over the tradtional six sided pop up cube is they are more cost effective so you can add impact to your pop up mailer by having a few cubes pop out. Poppers always make a dramatic appearance, making them very memorable and a favourite promotional pop up mailer. Each cube is printable, allowing for branding and product messages that can be interacted with. With four small cubes that pop out of a card envelope.
Example ideas/uses: Powered by elastic bands, the poppers can be used for all kinds of messages, make each cube individual or with the same design. Poppers add a dynamic edge to your mailer and message and are bound to get attention. Can have 2- 8 cubes.
Watch a video
Make an enquiry
Production Processes:
Print on poppers and wallet. Reverse of board can be printed on if required.
Finishes – Litho printing, foil blocking, lamination, embossing, uv varnish
Available with – money slot or pen holes
Other mailing outers available
Dimensions (flat size, finished size):
Finished outer size: 125 × 124 × 15mm
Card 120 × 115mm
Poppers 119 × 60 × 6mm
Other sizes are available.
Other Information:
We have a wide range of existing products but will happily produce a bespoke direct mail piece to your design and size specifications. Manufactured in the UK, no minimum order quantity or order value. Mailing services are available