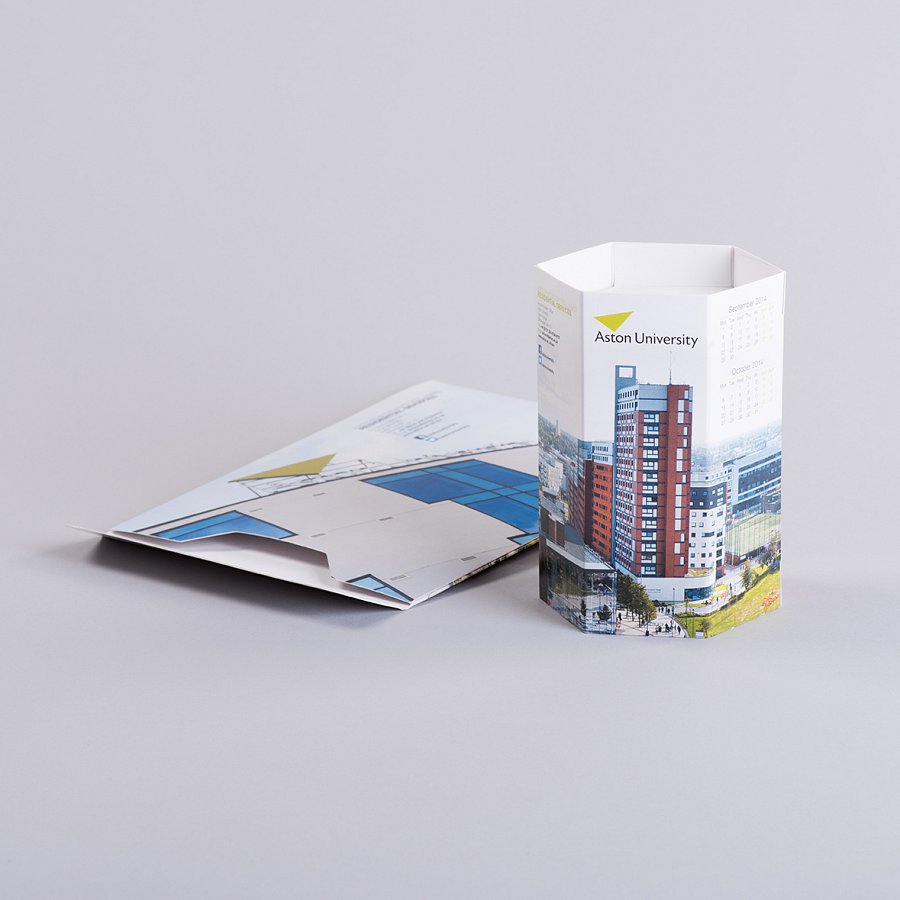 Pop Up Desk Tidy
The pop up desk tidy is a popular promotional pop up mailer, it gets your message across and it's also designed to be very useful on your desk and is very rarely thrown away. The pop up desk tidy pen pot is powered with an internal elastic band and is fully printable and can be produced with a card envelope. Customers often print calendars on the pots to make them extra useful all year round. A more cost effective push up version is also available.
Example ideas/uses : Direct mail idea or trade show give-away or even an alternative Christmas greeting to customers.
Watch a video
Make an enquiry
Production Processes:
Print on pop up desk tidy and envelope or wallet, Print on reverse if required
Finishes – Litho printing, foil blocking, lamination, embossing, uv varnish
Available with – money slot instead of pen hole
Other mailing outers available
Dimensions (flat size, finished size):
140mm high x 50mm panels with 170 × 223mm board envelope
Bespoke sizes available
Other Information:
We have a wide range of existing products but will happily produce a bespoke direct mail piece to your design and size specifications. Manufactured in the UK, no minimum order quantity or order value. Mailing services are available.