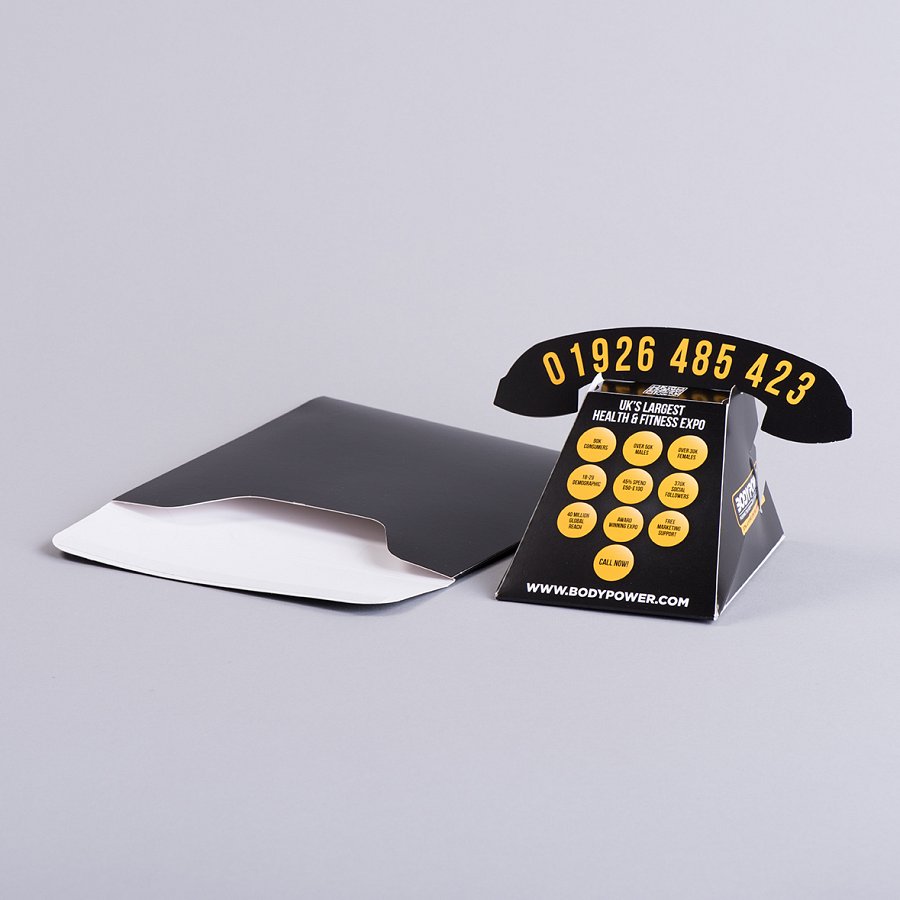 Pop up Phone
This pop up mailer is a retro shape pop up phone that everyone recognises. Once delivered the mailer pops up and delivers your printed message. This direct mailer can form a desk tidy, with holes in the top for pens. This unusual shape has lots of space for your artwork and has lots of marketing applications, some examples are change of number communications, demonstrating your new number on the phone, or a charity appeal, call this number to donate or simply reminding people to call for your service or products.
Example ideas/uses : This mailer is popular with service related companies, charities and a wide range of other companies using lots of creative artwork ideas.
Watch a video
Make an enquiry
Production Processes:
Print on pop up phone and envelope or wallet, Print on reverse if required
Finishes – Litho printing, foil blocking, lamination, embossing, uv varnish
Available with – money slot or pen holes
Dimensions (flat size, finished size):
158 × 123 × 100mm, flat size– 164 × 150mm
Bespoke sizes available
Other Information:
We have a wide range of existing products but will happily produce a bespoke direct mail piece to your design and size specifications. Manufactured in the UK, no minimum order quantity or order value. Mailing services are available.